Air pneumatic tools expert -
GISON Machinery Co., Ltd.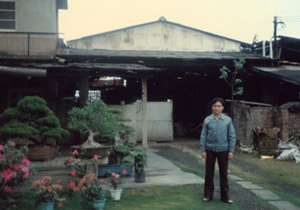 For the last over 40 years, GISON is dedicated of developing hand-held pneumatic tools with better designs, which is lighter, more powerful, low cost and safer.
GISON Machinery Co., Ltd. (GISON) is an air pneumatic tool supplier based in Taiwan and founded in 1945. Started from providing OEM automobile transmission gears to air hand tools, for the first 20 years, GISON has achieved many things. It includes being the first supplier of air sander, air grinder, air chipping hammer, air pavement breaker and air profiling machine, chipping hammer, pavement breaker and profiling machine, and the profiling machine, which has transformed the stone industry since, and wrench and pneumatic tool were sold as an OEM manufacturer.
With the matured technology and recognition of their powered hand tools, in 1985, GISON started to focus on marketing on their own brand name. As 20% of engineers are committed to product development, GISON's pneumatic hand tools have become advanced, with a group of experienced engineers. The fundamental goal of our invention is to create safer, lighter, smaller, cost-saving, energy-saving, anti-dust, and more functional pneumatic tools. Therefore, vacuum portable hand drilling machines, vacuum pick up hand tools and vacuum portable sink hole cutting machines for sink holes were designed one by one. They are all vacuum suction enhanced air compressor powered hand tools, particularly marketed on their wide range of applications, and suitable for different industries.
GISON is always making their pneumatic tool better. For example, a sander is designed with anti-dust and safety protection; air motor is modified and becomes more efficient and energy-saving; drilling machine, portable sink hole cutting machine and pick-up hand tool are equipped with vacuum suction cup to be more user-friendly; and a drill machine is designed with a smaller rotor.
At GISON, there are about 500 gauges and over 1,000 molds for any power tools' machining and manufacturing. Their one-stop production and design capability have allowed them to come up with solutions that are reasonably priced and competitive. At GISON, their processing is ISO-9001:2015 certified, CE approved products and their air tools / pneumatic tools are sold worldwide to 50 countries.
With company's over 40 years of pneumatic tool experience, GISON is delivering high quality powered hand tools in the equipment market with a solid reputation.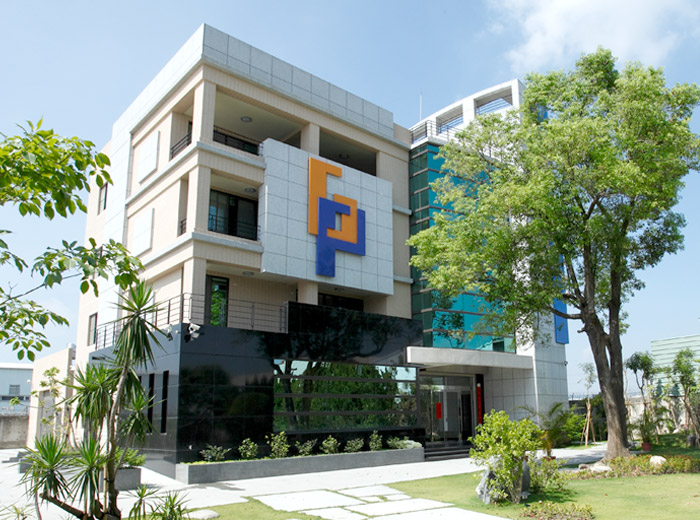 GISON Machinery Co., Ltd. – A pneumatic tool expert for over 40 years
Company history
Year
Event
1973
Preceding company was Lin Foundry, established Gison Machinery Co., Ltd. in Taichung, and manufactured gears for auto and pneumatic parts.
1977
Changed business type from producing parts to Pneumatic tools.
First company who manufactured 1" Heavy Duty Impact Wrench in Taiwan.
1982
First company who manufactured Pneumatic Angle Sander in Taiwan.
1983
First company who manufactured Pneumatic Grinder in Taiwan.
1985
Began to promote tools in GP brand in Taiwan.
1989
First company who manufactured Pneumatic Chipping Hammer in Taiwan.
1990
First company who manufactured Pneumatic Pavement Breaker in Taiwan.
1992
Moved to Wu - Jih, Taichung County, re-newed production equipment and expanded production line.
1993
43 items passed GS-TÜV approval.
1994
Install AutoCAD 2D drawing software.
1995
According to European Market demand, accomplished Conformity of EC Declaration, Vibration and Sound Pressure testing for all items.
1996
First Pneumatic Manufacturer who achieved ISO-9002 certification.
1997
Install SolidWorks 3D drawing software.
2000
Developed and manufactured Pneumatic Wet Sanders / Polishers.
2001
First Company who developed and manufactured Pneumatic Profiling Machine for stone industry in Taiwan.
2002
The first Pneumatic Manufacturer who achieved ISO-9001 / 2000 certification in Taiwan.
2003
First Company who developed and manufactured Wet Air Stone Router in Taiwan. Developed and manufactured Air Random Orbital Sander with revolutionary design-No Spanners needed.
2004
GPW-510 Wet Air Stone Router win The 2004 Taiwan Symbol of Excellence (SOE) and 11th (2004) Innovation Research Award.
2005
GPS-302 Air Random Orbital Sander win The 2005 Taiwan Symbol of Excellence (SOE).
2006
GPS-303 Air Random Orbital Sander win The 2006 Taiwan Symbol of Excellence (SOE).
2008
GPW-221 / 221L Wet Air Sander / Polisher win The 2008 Taiwan Symbol of Excellence (SOE).
2009
GPW-227 Wet Air Cutting Saw.
2011
GPW-A01 Wet Air Beveling Machine. Our new office, showroom and product's life testing room completed.
2012
GPW-A04A Mitre Clamp form Marble, Granite, Stone.
2013
GPW-M1 Sink Oval Hole Cutter / Router for Wash-Basin (Stone, Marble, Granite).
2014
New Products integrate new vacuum suction cups that can apply to any rough surfaces.
2015
GP-SA40 Handy Air Vacuum Suction Lifter & Air Blow Gun ( 2 in 1 ).
GPD-231 Wet Air Drilling Machine with Vacuum Suction Fixing Base.
2016
GPW-M2 Wet Air Hole Cutting Machine (for Stone,Marble,Granite)/ Surface Grinding Machine.
2017
ISO 9001 : 2015 certified. GP-UAS Uninterruptible Air Supply.